Chilton Out of Action for Silverstone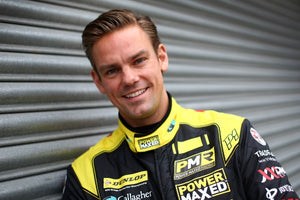 Driver of one of the PMR Vauxhall Astras and all-round heartthrob Tom Chilton has experienced medical issues and has been instructed not to race for 4 weeks, affecting the PMR team at Silverstone on the 16th and 17th September.

Having not only survived but excelled through a turbulent season, Chilton has made several achievements this year including finishing top three and top ten at various races throughout the year in the brand new Vauxhall Astras owned by Power Maxed Racing. This is an unfortunate turn of events for both Chilton and PMR just a week before the penultimate round at Silverstone.
 

"It's such a shame to miss the next races, but I have to follow the doctor's orders. I'm gutted to miss Silverstone particularly as it's one of my favourite tracks, but I will be back on the track at Brands." – Tom Chilton, Power Maxed Racing Driver
 
This comes about after a routine operation from which Chilton returned fit and well. Despite this, he has been unable to get a medical sign-off in time for the next races.
 
With PMR's history of remaining determined to keep playing the game, bets are that there will be a new driver in Chilton's Astra on the 16th and 17th September. Might they follow the thought process which led to Senna's signing and recruit another up-and-comer for this round? Or might they go for someone to fill Chilton's shoes; an experienced driver looking for a challenge, such as the task of adapting to a new Astra?

Chilton will be back in the driving seat on the 30th September and 1st October for the final round at Brands Hatch.
 
The announcement is expected imminently so keep your eyes and ears peeled for the latest developments from the PMR team and their drivers.
 

Photo © Jakob Ebrey.

For press enquiries, please contact:
Phoebe Kingdon
Power Maxed Racing
Tel - 07714 669318