World Touring Car Ace Steps in for Chilton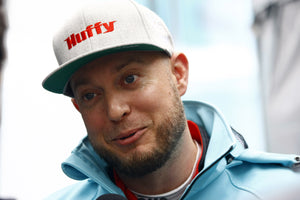 Further to the announcement of Chilton's absence from the Silverstone rounds of the BTCC this weekend, Power Maxed Racing have announced who will be driving Chilton's Astra on the 16th and 17th September. 
Robert Huff, World Touring Car Champion of 2012 and eight-time winner at Macau, most recently proved his pudding in the China Touring Car Championship, winning on his debut with his new team in Shanghai, and remains in contention for a second WTCC drivers' title heading into the final leg of the season.
It has been confirmed that Huff will be filling in for Chilton for Rounds 25, 26 and 27 of the BTCC in Silverstone this coming weekend, a move which has pleased Chilton as the pair are good friends off-track, whilst also being locked in a competitive battle in the World Touring Car Series being in joint 1st position for the Championship Trophy.


"I'm really excited to see the car in Rob's hands this weekend. We both have slightly different driving styles, so by the end of the weekend we all will have learnt more about the Astra, ready for me to push it to be the best it can be during the finals at Brands." – Tom Chilton, Power Maxed Racing Driver

It was an eventful race at Rockingham for Chilton, with Round 23 knocking him to the back of the pack, leaving him with the task of climbing from 30th place. He did this admirably, finishing the race in 16th. It was only when misfortune hit in Round 24, the last race of the day, when a punctured tyre saw Chilton's Astra head to the pits for a lightning-speed change which got him back out on the track and finishing in 24th place at the end of the day.

As a result of Chilton's determination and intelligent driving at Rockingham, Huff is in a position to put his WTCC skills to the test in the new car, which should make for a very exciting weekend at Silverstone. The combination of talent between the two excellent drivers should result in the Astra undergoing further developments which should not only make Silverstone a very interesting weekend, but Brands Hatch too once Chilton is back in the vehicle.

"These new Astras have never been in the touring car world until this year, so I am looking forward to the challenge of something different," comments Huff, "Tom has put me in the best position possible considering the events at Rockingham and I am looking forward to getting to know the car this Saturday and seeing what can be done with it on Sunday." – Rob "Huffy" Huff, Step-In Driver for Power Maxed Racing at Silverstone

"Between Chilton, Proctor and the Team we have unlocked significant pace in the Astras over the last two rounds and Huffy is certainly stepping in to the best Astra we have had. If a man of his talent can't wring a result out of it we will have to have a long hard look at ourselves come Monday morning," Adam Weaver, Team Principal of Power Maxed Racing reports. "We built those Astras with winning in mind and that's something we are yet to do. We are incredibly happy with our progress but we only have 2 rounds left and we are coming out guns blazing for podiums - for both cars!"

The Power Maxed Racing Vauxhall Astras will next be in action on the 16th and 17th September at Silverstone in Northamptonshire, home of the F1 British GP.