Calling All VW Cup and VAG Drivers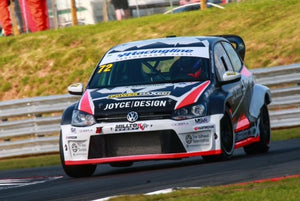 British Touring Car Championship team, Power Maxed Racing, are looking to continue their participation in some of the UK's most well known racing championships, the VW Cup and VAG Trophy, into 2018, and would like to speak to any existing or new drivers that are looking to take part.
 With the final round of the 2017 VW Cup at Donington in just over a week's time, and the final round of the VAG Trophy at the end of October, we have arrive and drive packages available for both. These are ideal events for any competitors looking to step up to a full championship in 2018. 
As the new season approaches, we would like to invite all parties interested in competing in either championship to get in touch for more information.
Available Packages:
Arrive and drive
Workshop and/or track support of your own car
Full car build of our now famous VW Polo 2.0TFSI WRC Race Cars
Test days are available during the winter months to get you ready for the start of the 2018 season, and we are currently booking October dates now, so please get in touch.
All enquiries and for any further information about testing or competing with Power Maxed Racing, please contact Martin Broadhurst for more details at This email address is being protected from spambots. You need JavaScript enabled to view it.