Plato back in a Vauxhall as he signs for Power Maxed Racing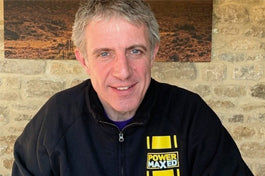 Eighteen years after winning his first BTCC title with Vauxhall, Jason Plato will be back behind the wheel of an Astra this season.
Plato will be joining the squad for his 21st year in the championship. The Oxford based star has won more races than any other driver in the history of the BTCC with 97 wins and has been in contention to win the title on finals day as many as 9 times out of the last 15. Jason Plato said "Although they finished tied second on points in the Team's Championship last season, PMR is still a relatively young outfit in the BTCC. However, there is a strong team of very experienced and talented personnel behind the scenes; working incredibly hard to make sure they can continue to challenge at the front from the season off.
"Their collective ambition, motivation and desire to win their first championship made this the perfect opportunity for me."
"The decision for me to get involved with PMR just became easier and easier the more time I spent with them. It's an incredible team of people, many I've worked with before and very successfully too, like Martin Broadhurst - the Team Manager. It's something very serious that Adam (Weaver) has put together at PMR, he's not playing, it's clear his intention has never ever been to make up the numbers, he wants to win, as do I!" Team Principal, Adam Weaver said, "The signing of a proven Champion and race winner fits perfectly with our stated ambition to win the Championship in our 5th season. Can we do it?
"We are under no illusions that the series will be tougher than ever in 2019, but we are putting the ingredients in place and are up for the challenge."
The team has undertaken an extensive winter development program and can't wait to get back into action. Adam Weaver said, "With significant developments in carefully selected areas it will certainly help us build upon a very successful 2018 season and after signing another proven driver, this time a multiple championship winner with 97 race wins, we are understandably extremely positive about the season ahead - here's to getting him to 100.
Martin Broadhurst commented; "Working with Jason again is something I'm very excited about, it's difficult not to be; he's had the most race wins in the history of the championship which certainly makes him our most successful driver signing. This brings new and added pressures in terms of our performance, but we are ready for the challenge"