Power Maxed Racing sign Hunter Abbott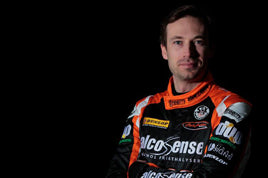 Power Maxed Racing (PMR) are proud to announce that they have moved quickly to sign Hunter Abbott to drive the 2016 Chevrolet Cruze for Power Maxed Racing in the Dunlop MSA British Touring Car Championship (BTCC). Hunter has also been engaged as brand ambassador for Automotive Brands, Steel Seal, Power Maxed and J-B Weld, which will see him complete a number of engagements for the brands during 2016.
Power Maxed Racing have made great strides forward since they joined the championship at the start of last year. Following the change of ownership to Power Maxed and the appointment of Martin Broadhurst as Technical Director, they have pushed every element of their racing programme to find improvements. They were chosen as development partner to RML being the first team to test the new BTCC components, as well as forming a close working relationship with Swindon Engines and developing a host of new initiatives including a new engine for this season.
Hunter Abbott has a long and distinguished racing career and this will be his third season in the BTCC. His racing CV is full of accolades starting from his Karting career. He is one of only two drivers to have won a championship in his first year of karting, the other being F1 Star, Jenson Button. He has been awarded Driver of the Year by NASCAR legends Roush Racing while racing in SCSA, winning the Rookie Championship in 2005 and finishing vice-champion on his return to the series in 2007. He continued to a successful GT career as 2008 British GT4 vice-champion and 2013 Benelux Porsche Carrera Cup Vice-Champion with many poles, podiums and wins to his name between. Proof of Hunter's pace and versatility is that he has held lap records at Zolder, Spa-Francorchamps, Donington Park National and Brands Hatch Indy circuits.
Adam Weaver, Team Principal, Power Maxed Racing commented,
"I have had my eye on Hunter for a while now and am looking forward to giving him his chance to shine and show his true potential. There's so much more that goes in to being successful than just driver talent and this is more prevalent the higher up you go, preparation, team and machine are vital ingredients. I have been a good judge of motorsport talent in the past and I see something in Hunter, racing is a learnt skill you're not born a driver and Hunter is highly intelligent with lots of experience. I believe pairing him with the technical skill of the PMR team and engineers, we can help Hunter unlock his true BTCC pace. That is why I am happy to support Hunter as a driver and Brand Ambassador."
Weaver continues, "Hunter has a great track record and we believe that if we guide him through the switch to front wheel drive, he will flourish in the team, turn a few heads and deliver some of his best results. We run a very 'open book' team approach, sharing data and setups as we believe that treating both drivers as equals moves the whole team forward, he will be no understudy."
Hunter Abbott commented, "I am very much looking forward to the new opportunities presented by PMR, I want to show the paddock what I can achieve and repay Adam's faith in my abilities. I have had 2 good years in the BTCC and I can't wait to get out in the Chevrolet with PMR. It will also be great to try my hand at front wheel drive especially as the Chevrolet has enjoyed such a high level of development."
Abbott continues, "I am looking forward to working as a Brand Ambassador with Adam and the Automotive Brands - Steel Seal, Power Maxed & J-B Weld, there are so many synergies between our businesses, mine being Alcosense Breathalysers and I know this strategic partnership will offer massive opportunities all round."
Negotiations are well underway to fill the final PMR seat with a number of names in the frame. Adam Weaver explains, "We have a number of options for our final seat, we are talking to some familiar faces, a BTCC multi-champion and one or two new ones. All the drivers we are talking to will make a great pairing with Hunter, but you know what this part of the season is like for speculation and rumour, we will just have to wait and see".
More details will be released in the coming weeks.