Dan Lloyd to Pilot Second Power Maxed Racing BTCC Car for 2021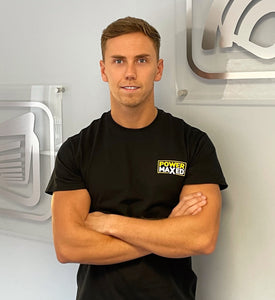 Power Maxed Car Care Racing have today announced their second driver for the 2021 British Touring Car Season. Dan Lloyd will complete the two car line up of the Warwickshire-based team, alongside Double Champion Jason Plato.
Lloyd is no stranger to the TOCA paddock, bagging a race win during his part-campaign of the 2018 season, as well as taking the overall title in the 2009 Renault Clio UK Winter Cup. Despite contesting rounds in a number of BTCC seasons, 2021 will be Lloyd's first full championship assault.
Lloyd has earned a reputation as a force to be reckoned with within the world of touring cars, having taken the TCR-UK title in 2018, winning 8 of 14 races, scoring podiums at all but 2. In 2019 & 20, he took on the European TCR Championship, winning races during both seasons, before making the decision to return to BTCC for the upcoming season.
Both Power Maxed Car Care Racing and Lloyd have voiced their intentions for this to turn into a multi-year deal, and are gearing up to mount a strong championship attack from the off.
Adam Weaver, Power Maxed Car Care Racing Team Principal – "I'm really excited to have Dan joining us for the upcoming season. He's a driver that's always been on our radar, and has always impressed when he's been on the grid in the past. I don't think anyone can argue that with the right equipment underneath him, he's a genuine championship contender, and with the championship's most successful driver ever alongside him, we certainly think we have one of the strongest pairings on the grid this season."
 Martin Broadhurst, Power Maxed Car Care Racing Team Manager – "I have known Dan since his first venture into BTCC in 2010 in the Vectra. From that moment on he has impressed with great results and performances in every touring car championship he's competed in, including his race win in the BTCC, and I think he'll be a great asset to the team. With Dan and Jason [Plato] in the cars this year, I believe we have one of the strongest pairings on the grid, and coupled with the development work we've done over winter, I'm looking forward to this season more than ever!"
 Daniel Lloyd, Power Maxed Car Care Racing Driver – "I'm mega excited to be racing back in the UK, and this will be the first time I'll be heading into the championship with some pre season testing under my belt. I've always been thrown in at the deep end a little bit, so I can't wait to get stuck in to the programme. I'm incredibly grateful for the opportunity, and really looking forward to not only working with the team, but also learning from Jason [Plato] and his vast experience. I'm really looking to build on this a long term partnership, and launch a multi-year attack at the championship heavyweights."