Extreme14 Continue Investment Project Across Europe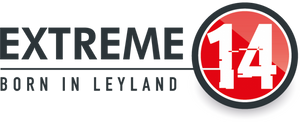 The past 18-months has been a tough time for many businesses across the globe. One company that hasn't struggled, seeing some of their busiest months ever during the pandemic, is Leyland-based silicone hose manufacturer, Extreme14.
A long-term Technical Partner of Power Maxed Racing, Extreme14 have manufactured all the bespoke cooling and intercooler pipework for the team's pair of Vauxhall Astras, campaigned in this season's KwikFit British Touring Car Championship by Double-Champion Jason Plato and TCR Champion Dan Lloyd.
Extreme14 have recently announced the expansion of their Tooling & Rapid Prototyping Division. Opened this month in South Wales, the new workshop has been specifically designed to produce tooling and prototype hoses in-house, and is staffed by highly experienced tool makers and hose builders.
The new facility gives them the opportunity to offer high quality and fast prototyping for any hose or project, with the ability to produce sample hoses within weeks of drawing or samples being received, making them much quicker than the typical lead time offered by competitors, which regularly range into months. Having identified the need for this facility to improve the service they can offer clients to develop new parts, the team can now build a sample within days of the tooling being finished, and once test fitted, make any changes needed to produce another sample quickly, all completely in-house.
Alongside this, Extreme14 have also invested in a second European manufacturing sight, thanks to a marked increase in demand for their hoses. Located in Hungary, providing good road links across Europe, this brand-new, purpose-built factory is now producing a range of their universal parts, freeing up valuable manufacturing capacity at their other facility for bespoke parts. Thanks to a prolonged recruitment drive, the brand continues to employ more staff and increase the number of workstations, with a view to later this year beginning production of bespoke parts on this site as well.
Thanks to a dedicated in-house trainer, Extreme14 are able to train their new production staff to the highest standards, and like their other manufacturing site, process all their own materials, only buying the best raw silicone, fabrics and pigments, giving them complete control over the hose making process from start to finish.
Earlier this year, to add to their EN45545 and TUV accreditation, Extreme14 gained the coveted ISO 9001 certificate, alongside continuing to be an OE supplier, providing coolant, turbo, OAT resistant, Euro 6 and fuel cell hoses to local and worldwide companies.
If you'd like to learn more about Extreme14, and how you could work with them as a stockist or customer, you can contact them here.