PMR Announce Sponsorship Deal with Fuchs Lubricants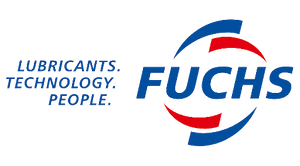 Leading lubricant manufacturer FUCHS Lubricants has announced an exciting new sponsorship deal with Warwickshire-based British Touring Car Championship team, Power Maxed Racing. Formed in 2015, PMR have already established themselves amongst the championship's top teams.
FUCHS has agreed a package to become a team sponsor to PMR for the 2020 season. The agreement will see FUCHS' logo feature on both PMR cars, in their garage and on PMR teamwear throughout the 10 BTCC events, whilst also providing further corporate and hospitality opportunities.
PMR – who have secured two top five team finishes in the past two seasons - is braced for another strong season, boasting an impressive driver line-up.
Former two-time BTCC Champion Jason Plato holds 98 championship wins - the most in the history of the championship. Alongside team-mate Mat Jackson, they have a combined 128 race wins, which is more than any other pairing on this year's BTCC grid.
FUCHS will provide the team with product, supported by ongoing technical support to keep both cars at optimum performance on the track.
Russell Kenyon, Automotive Director at FUCHS Lubricants, said: "We are pleased to announce our continued participation in BTCC for 2020 with our new partnership with Power Maxed Racing.
"We look forward to working with this successful team on both a technical and supportive basis.
"Both Jason Plato and Mat Jackson are excellent drivers with proven success who we hope we can assist to further glories in the coming season."
FUCHS has a strong background in top-level motorsport having worked alongside teams in BTCC, British Superbikes and other championships for many years, providing both products and technical expertise.
Martin Broadhurst, PMR's highly respected Team Manager said: "Having used FUCHS products in various applications for many years, it's a brand I have a huge amount of respect for. When racing at the highest level, as we are, we are reliant on products that consistently perform at their optimum performance, and FUCHS products are renowned for being reliable and high performance.
We're looking forward to working closely with them for the 2020 season, and building a strong working relationship for the future."
 FUCHS is the largest independent lubricant manufacturer in the world and manufacturers approved, industry-leading automotive and industrial products from its UK base in Hanley, Stoke-on-Trent.