PMR Announce Technical Partnership with obp Motorsport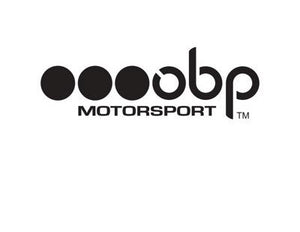 Power Maxed Car Care Racing have today announced the formation of a Technical Partnership with motorsport component manufacturer obp Motorsport.
Formed in 2007, obp are best known for their world-class pedal boxes and handbrakes, alongside their bespoke motorsport components, all of which are designed and manufactured in the UK at their historic Cambridgeshire facility. PMR will utilise a number of off the shelf components in their multiple racing programmes moving forward, including seat rails and pedal boxes in the Volkswagen racing Cup cars.
obp are also creating a number of custom components for the team, including one off seat rails for their three Leon Cupra TCR cars, and most notably, sequential shifters for the pair of race winning BTCC Vauxhall Astras.
The Partnership will see the two brands working together on a number of projects throughout the year, including a range of "PMR by obp Motorsport" products, and a number of high end bespoke components for the motorsport industry.
Martin Broadhurst, Power Maxed Racing Technical Director – "obp Motorsport have been on my radar for some time, and we've been working with them on a number of projects since 2019. The standard of their work is consistently spot on, and they've been fantastic to work with since the off, no matter what we've thrown at them. As a British brand, with their own manufacturing facilities in house and a 'nothing less than the best will do' attitude, they're very much on the same wavelength as PMR, and I'm looking forward to working alongside them into the future."
Lisa Rockett, obp Motorsport Marketing Manager – "We are delighted to be working with Power Maxed Racing for the 2021 season, and further expanding the obp brand into the UK motorsport market, and there is no bigger platform for us than the BTCC. Actually having our parts in the BTCC, TCR and VW cup cars this season is a huge opportunity for us to showcase our UK manufactured motorsport parts, and also our bespoke service. We look forward to an exciting season, and a successful partnership with Power Maxed Racing"