PMR announce Technical Partnership with Owen Developments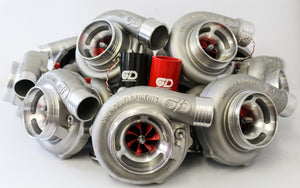 Power Maxed Racing have today announced their partnership with Owen Developments, specialists in high performance automotive turbochargers.
Owen Developments will be supporting PMR in their assault of the Volkswagen Racing Cup championship for the 2020 & 2021 seasons, with the team's cars running Owen Developments turbos throughout the season.
To get the partnership underway the PMR-built Volkswagen Polo will take to the track this coming weekend for the season opener at Oulton Park, in the hands of Will Butler, with the heavily modified Mk7 Golf of long-term Team Partner Russell Joyce joining in later in the season.
Motorsport fans will recognise the Owen name as the Official Turbo Supplier to multiple high-profile worldwide championships, including the Chinese Touring Car Championship, Mini Challenge and, most famously, the British Touring Car Championship.
Lee Owen, Owen Developments Managing Director: "Having worked with PMR in the past on their BTCC programme through Swindon Powertrain, when we were approached by the team to form a Technical Partnership, it was a bit of a no-brainer. Martin [Broadhurst] and his team have earned themselves a reputation for being not only relentless in their pursuit of victory, but of being technical perfectionists when it comes to preparing and running their cars, and we're looking forward to working closely with them moving forward."
Martin Broadhurst, PMR Technical Director: "Owen Developments are undoubtedly the best in the business when it comes to turbochargers, having had years of trouble free racing in our BTCC programme, so we're proud to be working with them on our VWRC programme. As with all our Technical Partnerships, we're looking forward to growing the relationship, and working together on a number of upcoming projects, as well as some customers' cars."