PMR Form Partnership with Source One Group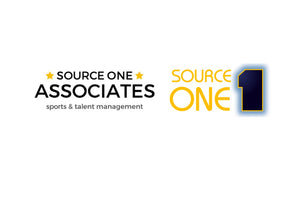 Power Maxed Racing have announced today their partnership with Source One, the brainchild of Ipswich-based entrepreneur Pat Lewis.
 The Source One 'group' includes - Source One Associates, a professional sports and talent management agency, Source One Consulting, who specialise in high end commercial and office refurbishment projects and Like Electrical, who are experts in Commercial Power, Data and Lighting Projects.
 The partnership will see Source One Associates and Power Maxed Racing working together, with a view to mentoring younger talent, and giving up and coming drivers a solid platform and tangible ladder to build their career upon.
 At the same time, Source One Consulting will be bringing their unique talents to the offices of the Warwickshire-based outfit, as they completely renovate not only the team's office building, but also their trackside engineering office facilities.
Si McNally, Head of Commercial for Power Maxed Racing: "We were introduced to Source One a few months ago, and hit it off with Pat and his team from the off. They're a fantastic company to work with, and have impressed us massively with their attention to detail and processes. We're looking forward to a long and fruitful relationship with the brand, which will hopefully grow over time."
Pat Lewis, Owner and Founder of Source One Associates & Chairman of Source One Consulting: "We are delighted to have formed a partnership with Power Maxed Racing. They are an exciting company, at the forefront of their field, which makes it a good fit with Source One Consulting and Source One Associates. We have some great things to announce in the coming weeks and look forward to working with them."