Power Maxed Car Care Racing Confirm Jason Plato Return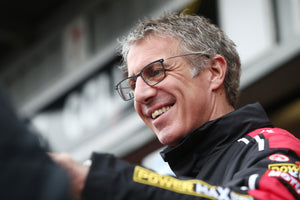 Power Maxed Racing have today re-confirmed that Jason Plato will again pilot one of their race winning Vauxhall Astras in the 2021 KwikFit British Touring Car Championship.
The Championship stalwart, who won the final race of the 2019 season in his
Power Maxed Car Care
Racing Astra, has taken a 12-month sabbatical from racing during the current pandemic. Two-time BTCC Champion Plato, who holds the record for Most Touring Car Victories, is aiming to win his 100
th
race in 2021 with the team.
The BTCC-mainstay will find himself making his 600th race start at the season's opening round at Thruxton, on May 9th, and will once again wear the branding of long-term Partner,
Adrian Flux Insurance Services
.
Following the single car entry for the team last season, which saw a number of up and coming drivers given the opportunity to drive a race winning car in the UK's most popular championship, Power Maxed Car Care Racing have confirmed a two car entry for this year, with the second driver yet to be announced.
Jason Plato, Power Maxed Racing Car #11 –
"Obviously 2020 was less than ideal for many of us, but, for me at least, it gave me time to put a lot of things into perspective. I was lucky enough to be able to spend a lot more time than I normally would at home with the family, but I'm itching to get back in a race car now. It's the longest I've been without racing, and it's made me appreciate just how much I love it, and I have really missed my team. I'm excited about the future with Power Maxed Racing, and winning the final race in '19 has lit a fire underneath me, so I'm more than ready to get back out and win my 100th race!"
Adam Weaver, Team Principal –
"Last year was a very strange one for us – not fighting in the top ten of the points isn't something we're used to, but it was great to get some new talent in the car. Following on from Jason's success at the end of 2019, coupled with the extensive development programme we've been working on over the winter, I'm feeling cautiously optimistic about some strong results in 2021 and beyond. And, obviously, Jason bagging his unparalleled 100th win in the Astra!"