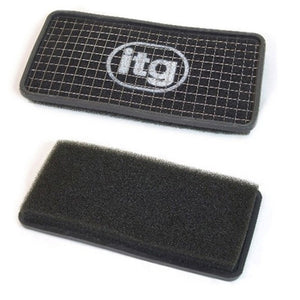 Over the years, ITG have created the lightest, most capable filters for all fields of motorsport, from Formula 1 and BTCC to the World Rally Championship.

The same design skills, advanced technology and attention to detail are also used to produce their Profilter range of high grade replacement filters for both road and competition use.
These filters are deisgned to increase air flow and performance, whilst retaining your car's factory airbox. They also negate the need to replace your air filter every time you service your car, with a simple and effective cleaning kit available.
There are filters available to suit almost any car. Please contact us for pricing and availability.