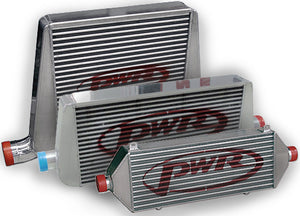 PWR provides world class cooling solutions by manufacturing high performance alumimium radiators, intercoolers and oil coolers for race cooling solutions to leading race categories and teams such as F1, NASCAR, V8 Supercars, DTM, BTCC and World Rally Championship, PWR is recognised as a world leader when it comes to high performance cooling.
As a team, we have only and will only use PWR intercoolers. Following rigorous testing, we believe them to be not only the most efficient and best performing, but also of unrivalled quality.
Please contact us for availability and pricing for your performance vehicle.
Due to the hugely increased performance provided by PWR intercoolers, we highly recommend a DNA Octane Motorsport Performance Remap to suit. When PWR products are fitted by PMR, we offer a 25% discount on DNA Octane Motorsports Remaps.